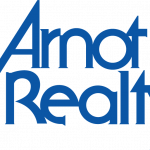 Website Arnot Realty
Job Description
Arnot Realty is seeking an energetic Housekeeper to maintain the interior spaces of our properties.

As a member of our team, you will be predominately responsible for maintaining and improving the appearance and cleanliness of our properties.

The primary focus of this position is to create a clean and orderly environment for our tenants, customers, visitors, and staff that align with our quality standards and helps to strengthen our standing in our communities.

To be successful in this role the Housekeeper must be punctual, thorough, quick, and ensure the interior spaces of our properties are always at their best.
Qualifications & Requirements
Ability to lift, move or carry items weighing up to 50 pounds.
Must be able to move about properties daily including ascending/descending of stairs.
Must be able to walk and stand for long periods of time as well as position oneself to areas low to the ground or overhead.
Frequently operates a kiosk (iPad) and a phone, as well as communicate with tenants and colleagues who have inquiries, and able to exchange accurate information in these situations.