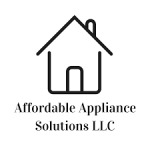 Website Affordable Appliance Solutions, LLC
The Best For Your Home and Budget
WE ARE LOOKING FOR A FULL-TIME LABORER/CLEANER
STARTING AT $13/HOUR WITH OVERTIME PAY
This position WILL OFFER YOU an opportunity to grow, but it will not happen overnight. And to
make this clear – this is not a dead-end job if you don't want it to be.
If you would be interested in learning a skillset (For FREE), please read the next paragraph!
Let's start with this – every home has appliances. All appliances will eventually break down or
have problems. Hence, businesses like ours exist. Very few businesses like us though.
Appliance repair is a high demand market and a rare skillset to find. There is LARGE demand
for skilled, trained, and licensed appliance repair technicians all over the world! Whether at
shops like ours, or working through corporations such as Whirlpool, GE, Samsung, LG, Maytag,
etc, etc. The list of opportunities goes on, it's a long list.
With us, you will be in an appliance repair shop for most of your time, surrounded by trained
appliance repair technicians with the ability to learn at your fingertips. Every one of us started
with cleaning appliances, taking them apart, pulling parts, doing deliveries, and learning the
ins and the outs of the industry. That is what we need YOU for.
Side note – If you have your own power tools or hand tools, AWESOME! Please let us know
about that. Do you have any experience in appliance repair or refrigeration? Let us know about
that too!
Our team is devoted to continuing our growth. We have recently opened our shop at the
beginning of 2020, and we have already made a great impression on thousands of people in
our community. We are the one-stop-shop for all Appliance Problems in the Southern Tier of
NY.
Service, sales, warranty, and anything in-between is what we offer for the most competitive
and affordable rates around. Come grow with us!
We are looking for someone that can clean, detail, and refurbish appliances at our repair shop.
Said person should be detail-oriented and does not mind the use of cleaners, degreasers,
power washers, and other cleaning agents. Additionally, experience with spray paint is GREAT!
On top of cleaning, you will be expected to routinely help with deliveries as well as
loading/unloading trucks.
This job will provide you with an opportunity to earn tips on deliveries and
periodic company bonuses. We will take care of you like family, and we ask
the same from you. We need someone who takes pride in what they do.
Expect to work Monday-Friday with overtime as well as having the option to
work weekends.
Your job here will consist of the in-shop cleaning of residential appliances as
well as occasional deliveries in customer homes and loading/unloading
trucks.
In the shop, we expect you to be productive and efficient with the work you
do.
On deliveries, good customer communication skills are beneficial. Especially
if you are hoping to make tips. It is important to make customers feel
comfortable with you in their home. You will also need to be knowledgeable
enough to answer any questions the customer might have about what work
is being done. It is crucial to assure the customer that they're receiving the
products and services they need.
You must be capable and physically able to move large, heavy appliances
both by hand and with a hand truck.
MOST IMPORTANTLY, FOR YOU – Think about it!! If you want this job, let us know why. Do you
see growth potential, or are you unemployed in search of work? Whatever the reason might
be, we are here to answer your questions and help in any way possible.
MOST IMPORTANTLY, FOR US – We are a small business, a team of 6. We are close-knit, and we
treat each other with respect. Everyone here gets along, and you'll be walking into a drama
free environment and we will keep it that way. You might be lucky number 7, and we need to
know if you are a good investment for us. Hiring someone who is unengaged is only a setback
for a small business like us.
If you are interested in this position or have any additional questions for us, please send us an
email.
We look forward to hearing from you!
Please send all emails to Sam.Godfrey@ElmiraApplianceSolutions.com