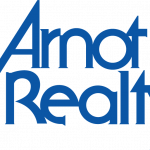 Arnot Realty
Maintenance Technician
Job Description
Arnot Realty is seeking a self-starter member to join our maintenance team in Horseheads, NY.  As a member of our Team, you will be exposed to a wide variety of experiences and interact with multi-family tenants at our Ithaca properties.
Members of our maintenance team are responsible for maintaining and improving the appearance of our properties, completing service calls, including preventative maintenance, plumbing, electrical, carpentry, and other property & grounds maintenance assignments.
The ideal candidate enjoys being a member of a team, assisting others, completing projects in a timely and efficient manner, is thorough in completing tasks, good organizational skills, enjoys something different each day, proud of their quality of work and has a true passion for customer service.
Qualifications & Requirements:
5+ years working in property management, general maintenance, painting, carpentry, HVAC and/or plumbing.
Experience operating equipment & tools of the trade, including (but not limited to) hand tools, power tools and riding equipment
Experience with multi-family properties and show removal a plus.
Valid driver's license with a good driving record.